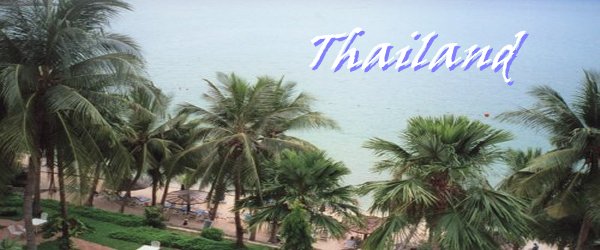 ---
Getting There
We arrived at Bangkok airport just after midnight. By the time we had passed through customs and waited for our tour guides, It was almost 1am by the time we were ushered out to the bus station.

The air was thick, through a combination of the humidity and the exhaust of the 20 buses running in an enclosed space. After waiting in line to load our lugggage onto the bus for 10 minutes, were we told that no more people were to get on the first bus. We then had to lug our baggage 60m down to the second bus.

After sitting on the second bus for 20 minutes and having our name ticked off 4 times by an incresingly frantic local woman, we were told that there were 5 people missing. We would have to get off the bus, collect out luggage take it down to the first bus and get on it, ao that the second bus could be left to wait for the stragglers.

After boarding the first bus, we then had our names ticked off 2 more times by the same woman as we waited another half hour while she ran from bus to bus screaming at drivers and anyone else to got in her path.

Finally at 2 am we pulled out of the airport terminal. Our tour guide who had seemingly ticked our names off 15 times, introduced herself as "Dill".

Strangely enough this somehow seemed appropriate.

We arrived at Pattaya at 4am, checked into the hotel. I was given a pack that included an information pack, an award certificate, an invitation to lunch with Colleen Arnold and a free hat. I went up to my room, introduced myself to my room mate and passed out.
---
Tuesday March 20th
Tuesday started with a buffet brunch, the afternoon activities were entitled "the Siam Way" and we were originally told that they started at 12:30, but we later discovered that they weren't starting until 2pm, so I had a quick swim and then went back to bed.
The Siam Way turned out to be a series of informal activities which we were allowed to take part in at our leisure. The Thai cooking class filled quickly and the water polo was slow to get organised, so I was left with Vegetable Carving, which I will now be petitioning for to be added to the skills database.

Other activites included Umbrella Painting, Muay (Thai Martial Arts) and a tug of war with an elephant.
The evening dinner was an open air event with Tahi dancers and musicians performing. David Thodey welcomed us and introced to the major award winners from the Sales area. Gerry Groom was named the President of the event for his efforts in securing the Westpac contract and Aliky Kouroupis was named Rookie of the year for her part in the St. George Bank deal. The evening ended with an impressive fireworks display.

---
Wednesday March 21st
The Wednesday morning session involved a series of speakers. We had David Thodey, Colleen Arnold, the GM of IBM Asia Pacific came over from Japan, plus magician/comedian Bill Hertz and motivational speaker Tony Christiansen, who lost both his legs in an accident aged 9 and went on to not only win a string of medals at the paralympic games, but also obtain a black belt in Taikowdo, set up a multimillion dollar signwriting business, run and compete in a motor racing team and obtain his pilot's license.
Colleen Arnold held a lunch for all of the IBM GSA attendees. There were about 100 of us. She had just flown in from a conference on Florida and had lost her luggage along the way. We had the afternoon to ourselves. I went down to the beach and hired a jetski, which was a lot of fun, then relaxed by the pool for a while. It was impossible to get a tan due to the heavy cloud layer.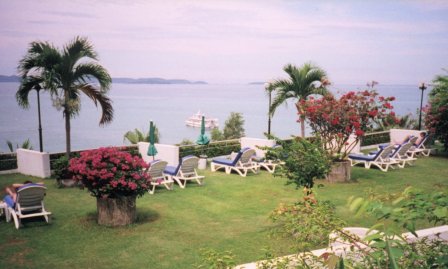 After lunch we were free for the rest of the day. Dave Norris invited all of the AMS team members to dinner on Wednesday night. There was 13 of us in the group. We went to a traditional Thai restaurant, the kind where you have to take off your shoes at the door and kneel on a cushion. After the dinner we checked out a couple of the local bars then headed back to the hotel.
---
Thursday March 22nd
There were a few sore heads at breakfast on Thursday morning. Out planned activity was called "The Siam Challenge". We were split up into 21 groups of about 10 and were given 3 large boards. Our task was to paint a huge mural that depicted the coming together of the 4 Siamese Kingdoms that form Thailand. We were given templates to use, but the entire task was to be performed without any speaking.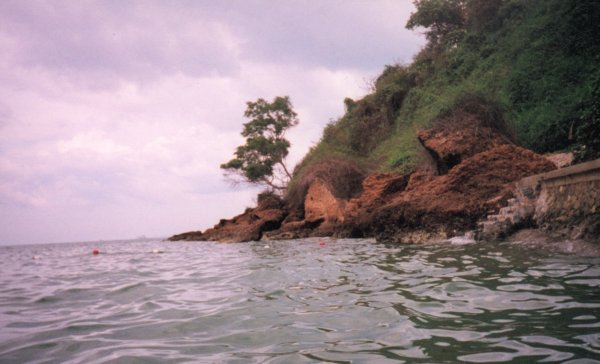 We had a couple of hours free in the afternoon, so it was back to the beach. Luckily there is a pool at the top of the stairs to the beach. The air was so hot and humid that after climbing up the cliff face you were ready for another swim.

Our Mural was unveiled at dinner on Thursday night. It filled the entire wall of a large ballroom. David Thodey spoke of what a challenging year we had last year, firstly with Y2K, then the introduction of GST mid year and then the Olympics. Following this Niki Webster, the little girl who performaed at the opening and closing ceremonies at Sydney floated out over the stage on a similar harness to the one used at the Olympics and then she performed 2 of her songs for us and later signed autographs.
---
Friday March 23rd
We were due to fly out at 4pm from Bangkok on Friday afternoon. To allow for traffic and check in delays, we had to be on the bus by 10:15am, so we bid farewell to Patttaya and started the long trek back home.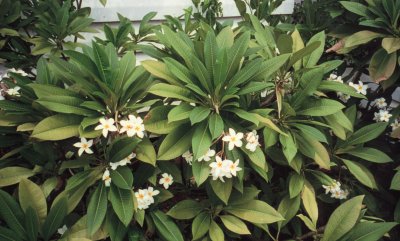 ---
Conclusion
Overall, I found this to be quite an eye opening experience. Apart from the chance to sit by a pool and relax in the middle of the week, it gave me an opportunity to meet a wide variety of people from all over IBM and learn a good deal more about the organisation.
---
(c) 2001 IBM GSA